Advocacy
As Arizona's Primary Care Association, we are dedicated to promoting the value of Community Health Centers (CHCs) to Arizona's elected and appointed officials, both on the state and federal levels, regulatory bodies, state agencies, payers, and other key stakeholders to ensure Arizona's CHCs have the resources they need to provide access to quality, affordable primary healthcare for all Arizonans. Through both Government & Media Relations and Regulatory Affairs & Reimbursement programs, we strive to build relationships and support the development of policies that address the needs of our health centers and the communities they serve.
Government & Media Relations
Our Government & Media Relations program leads the Alliance's state and federal advocacy efforts on behalf of Arizona's CHCs. As liaison with state and federal policymakers, our goal is to influence policy and regulatory decisions to ensure the ability of health centers to provide integrated physical, behavioral, dental, and pharmaceutical care in medically underserved communities.
For more information about our Government & Media Relations activities, contact Jennifer J. Burns at JenniferJ@aachc.org.
For media inquiries or public statements, please contact Tara Plese, Chief External Affairs Officer, at tarap@aachc.org or 602.288.7547.
Our Government & Media Relations activities include:
Keeping CHCs updated on changes in the complex policy and regulatory environment
Advocating for health center priorities in Congress and at the State Legislature
Working with state and federal agencies to advance health centers' mission Developing a robust network of health center advocates across Arizona and working with CHCs on grassroots advocacy efforts
Building strong collaborative partnerships with state and national health, human service, and business organizations
Collaborating with federal and state partners to advance policy and practices to meet the needs of CHCs and the communities they serve for integrated healthcare and other vital services such as housing, food, and transportation
Working with the National Association of Community Health Centers (NACHC) on key legislative and regulatory issues
Acting as the primary spokesperson for the Alliance, responding to media requests, overseeing media events, and providing advocacy communications to Arizona's CHCs and key stakeholders on federal and state policy issues
Regulatory Affairs & Reimbursement
At both the state and federal level, we assist our health centers in their relationship with regulatory agencies with an emphasis on matters of reimbursement for healthcare services to ensure health center sustainability.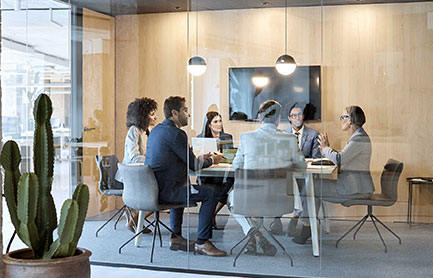 We engage with Medicare and Medicaid leadership as well as their contracted Managed Care Organizations, taking an active role in the development of the policies and procedures driving health center reimbursements, and facilitating the resolution of operational challenges. In addition, we provide technical assistance to the health centers as they navigate frequent changes in the healthcare reimbursement environment.
For more information about our Regulatory Affairs & Reimbursement activities, contact Victoria Burns at VictoriaB@aachc.org.
SIGN UP FOR LEGISLATIVE UPDATES & ADVOCACY ALERTS
---