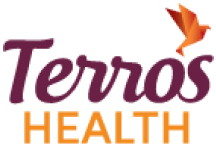 Terros Health is a health care company focused on the whole person, providing primary care and specializing in mental health and substance use treatment for over 50 years. We help people live their lives in recovery and we save lives every day. Our vision is to provide extraordinary care by empowered people, achieving exceptional outcomes. We are guided by our core values of integrity, compassion and empowerment, with diversity woven throughout. Together, we are Inspiring Change for Life!
If you are interested in working for one of the State's Leading Healthcare Organizations that promotes Integrity, Compassion, and Empowerment, we encourage you to apply!  If you are energized by helping people during their most challenging times, this vital opportunity will be rewarding.
We are pleased to share an exciting opportunity at Terros Health for a LEAD REGISTERED NURSE – CARE MANAGEMENT. You will need to be professional, friendly, a self-starter, organized, and compassionate.
LEAD REGISTERED NURSE – CARE MANAGEMENT – TIP Justice Program-  Phoenix, AZ 
Primary Location: 27th Avenue/ Indian School Rd 
Schedule: 5- 8's, Monday-Friday
Excellent Salary ($86K-$95K DOE)
Comprehensive Benefits Package, including 401K
Bilingual in Spanish is a Plus (Additional Language Differential Pay Available)
Correctional Experience is a Plus
Care Management Experience is a Plus
$$$ STARTING BONUS PLUS 6 MONTH BONUS $$$ TOTAL: $5000** 
(New Hires Only)
Position is located in west Phoenix;

Primary Location: 27th Avenue Health Center (27th Ave/ Indian School)
Future Potential Location: Black Canyon Office (I-17/Indian School)

Clinical and Admin Responsibilities
Supervise Medical Assistants
Oversee high and moderate need individuals care management activities to produce positive health outcomes
Provides direct care interventions, under the supervision of a medical provider and DON, as needed for patients needing nursing services
Provides services for and leads the TIP Justice Program

Provides operational leadership for the location(s) where the justice population is being served
Maintains and ensures all reports and logs, reminder calls, and outreach calls are completed on a daily basis
Additional Responsibilities:
Serves as a member of the care management team working collaboratively with site administrator, clinical leaders and other leadership.
Ensures documentation of all patient visits in accordance with policies, procedures, and clinical protocols in a timely manner.
Develops and supervises the care management program.
Responsible for efforts to meet program metrics and deliverables; including A1c and Medication Assisted Treatment
Develop risk stratification tool to identify medically vulnerable individuals in need of nurse case management as they reintegrate from the criminal justice system
Provide nursing care and patient services using a patient centered approach and harm reduction model of care designed to set patients up for success in engaging with primary care and behavioral health services, allowing them to thrive as they reintegrate from the criminal justice system
Provide Nursing Services to residential treatment program including patient assessments, required program admission screenings, providing medications as needed, upholding standing orders, and facilitating follow up care needs.
Provides leadership and action plans for assigned quality improvement initiatives for positive health outcomes.
Supports and participates in huddles, medical staff and other site and agency meetings.
Offering an EXCELLENT SALARY plus full benefits package.
Benefits include, but not limited to:
Health Insurance, Dental, Vision, Short/Long Term Disability, etc.
Life Insurance
EAP
PTO/PST: 4+ Weeks Plus Holidays 
401K
*Bilingual in Spanish is a plus. (Additional Language Differential Pay)
Qualifications
Bachelors in Nursing Degree Required (RN); Will consider ADN. (RN)
Minimum Experience: 3-5 years
JOB SPECIFIC REQUIREMENTS: Registered nurse with the Arizona State Board of Nursing. One (1) year prior experience in psychiatric setting and/or working with members receiving behavioral health services; experiencing working within psychiatric crisis and/or with members with serious mental illness preferred.
KNOWLEDGE, SKILLS, AND ABILITIES: Interpersonal skills which allow for professional and positive relationships with co-workers, members, families, and other community members. Good communication skills, evidenced by a non-judgmental approach, effective listening and positive interactions. Strong understanding of substance use, addiction and recovery principles. Knowledge of chronic conditions experienced by those with serious mental illness preferred.
COMPUTER SKILLS: Microsoft Word, Excel, PowerPoint, Outlook, electronic medical record, NextGen preferred
LICENSES, CERTIFICATIONS: Valid Arizona Driver's License, Registered Nurse.
Must have a valid Arizona Fingerprint Clearance card or ability to apply for an Arizona Fingerprint Clearance card (Level 1) within 7 days of assuming role. (If you do not have one when you are hired, HR can assist you with this.)
Physical demand of this position are representative of those that must be met by an employee to successfully perform the essential functions of this job. Reasonable accommodations may be made to enable individuals with disabilities to perform the essential functions
Click here to apply.
COVID Precautions:
Terros Health remains open for all our patients' health and wellness needs.  We have put in place many protocols to protect our employees and patients and to create a safe work environment.  Visit our website to learn more:  https://www.terroshealth.org/covid-19/
At Terros Health we care about the safety of our employees and patients. We now require all new employees have the COVID 19 vaccine prior to establishing employment. This represents our commitment to stopping the spread of this disease and protecting our community. Thank you for helping to protect our employees and patients.