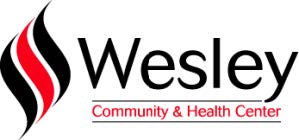 Job Summary: This position is one of the most important functions in the health care delivery system and the first point where contact is made by telephone. The person will schedule the patient or direct them to the services needed. Making appointments and making preliminary assessment categories of payment for patients are essential before providers can see them.
Job Duties:
Welcomes patients as they contact the center by telephone, and explain the services available, payment categories, and billing procedures.
Schedule appointments; direct walk-in patients and emergencies as per established policies and procedures.
Answers all incoming calls and routes to the appropriate staff.
Registers all patients per registration protocols and collects all documentation.
Generates accurate patient information demographics and assures that all services provided have been checked out properly.
Reviews and verifies patient coverage of insurance or other agencies and informs the charges to the patient.
Works closely with Medical Receptionist, Clinical Staff, Behavioral Health staff, and Health Education staff to assure smooth patient flow and reductions of waiting time.
Scheduling staff is responsible for keeping, updating, and maintaining demographics by getting the appropriate information from patients.
Calls and reminds the patient of his/her appointment.
Follows up on "no show" patients on a daily basis.
Communicate patient's problem/complaint to designated management.
Creates electronic charts and maintains records of newly admitted patients.
Tasks and duties as directed by Clinic Manager.
Job Requirements:
Ability to work under pressure.
Ability and willingness to treat all patients with the utmost kindness and consideration in the most trying situations.
Friendly personality with the desire to work with the public.
Ability to handle multi-functions.
Understanding of community-based organizations.
Communicate patients' problems to management.
Computer skills, including experience using eClinicalWorks
Promotes and believes in Wesley Health Center's mission statement "Together we empower positive change".
Ability to relate to the public regardless of ethnic, religious, and economic status.
Being skilled in computer software, such as spreadsheets, word processing, and other programs relevant to the medical practice, is necessary for performing the required tasks.
Qualification, Education, and Experience:
Requires at least two years of related medical office experience, medical assisting experience a plus.
Formal training from a vocational school in lieu of the above.
Bilingual in Spanish and English preferred but not required.
A high school diploma or General Education Degree (GED) is required.
Demonstrates exceptional customer service skills.
Knowledge of medical terminology.
Experience with, and proficiency in, electronic medical records. Use of EClinicalWorks software is preferred.
Computer proficiency: Microsoft Office.
Willingness to work at multiple locations.
Willingness to work early morning or evening hours
Click here for more information and to apply.