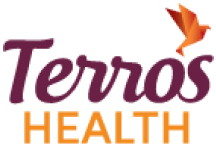 Terros Health is a health care company focused on the whole person, providing primary care and specializing in mental health and substance use treatment for over 50 years. We help people live their lives in recovery and we save lives every day. Our vision is to provide extraordinary care by empowered people, achieving exceptional outcomes. We are guided by our core values of integrity, compassion and empowerment, with diversity woven throughout. Together, we are Inspiring Change for Life!
If you are interested in working for one of the State's Leading Healthcare Organizations that promotes Integrity, Compassion, and Empowerment, we encourage you to apply!  If you are energized by helping people during their most challenging times, this vital opportunity will be rewarding.
We are pleased to share an exciting opportunity at Terros Health for a Quality Management Nurse position in Phoenix, AZ. 
Terros Health is hiring a Quality Management Nurse to join our medical team in Phoenix, AZ.
AZ RN License Required
BSN Preferred
Minimum 3 years experience in a quality management program or position
Minimum 5 years clinical RN experience preferred
Advanced NextGen User Preferred
Experience with an FQHC and Integrated Care setting
Schedule: 5 – 8's, Monday-Friday
Offering an EXCELLENT SALARY
Full Benefits Package including 401K
GENEROUS PTO/Sick policy (4+ weeks in Year 1)
Duties/Responsibilities Include:
Responsible for Medical Assistant and Nurse education and training on processes and workflow related to clinical quality initiatives. (This may require travel to provide on-site training at clinical sites.)
Collaborate with the Director of Nursing, CMO and other Medical Leadership on Clinical Quality and Risk Management processes, procedures and protocols and implementation of such
Provide NextGen education, training, and ongoing technical (EHR) support to members of the medical staff including MAs, Nurses (RNs and LPNs) and Providers (NPs, PAs, MDs, and DOs)
Provide medical knowledge and expertise for process improvement projects, quality improvement theories, strategies and tools, including identifying potential projects
Promote and educate best practices surrounding telehealth, including writing protocols
Review and Analyze Population Health data to achieve measurable, positive health outcomes and patient experience. Using the data to review processes and workflows for specific value-based items and quality metrics
Perform patient chart reviews for quality measures and reporting standards
Responsible for monitoring, tracking, coordinating and reviewing accreditation requirements and reports for Carf, PCMH, HRSA, etc
Assist with grant review and implementation
Act as a subject matter expert and consult with internal and external stakeholders on a wide array of initiatives on quality clinical management
Click here to apply. 
Qualifications
Current, unrestricted RN license in the state of Arizona
BSN degree preferred; ASN degree considered with appropriate experience; MSN in healthcare related field is a plus
Minimum 3 years experience in a quality management program or quality management position preferred
Minimum 5 years clinical RN experience preferred
Advanced NextGen User preferred
Experience with an FQHC and Integrated Care preferred
COMPUTER SKILLS: Microsoft Word, Excel, PowerPoint, Outlook, electronic medical record, NextGen preferred
LICENSES, CERTIFICATIONS: Valid Arizona Driver's License, Active AZ Registered Nurse License, CPR Certified.
Must have a valid Arizona Fingerprint Clearance card or ability to apply for an Arizona Fingerprint Clearance card (Level 1) within 7 working days of assuming role
COVID Precautions:
Terros Health remains open for all our patients' health and wellness needs.  We have put in place many protocols to protect our employees and patients and to create a safe work environment.  Visit our website to learn more:  https://www.terroshealth.org/covid-19/
At Terros Health we care about the safety of our employees and patients. We now require all new employees have the COVID 19 vaccine prior to establishing employment. This represents our commitment to stopping the spread of this disease and protecting our community. Thank you for helping to protect our employees and patients.