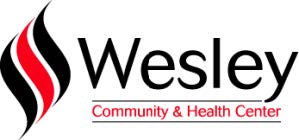 Position Summary: The candidate will be responsible to ensure that program participants in the building are safe and secure. They will assist the Youth Programs Department with administrative duties. Finally, when needed this individual will perform Assistant Teacher duties with the Youth in the Youth Services Programs.
Essential Duties and Responsibilities: To perform this job successfully, an individual must be able to perform the following satisfactorily; other duties may be assigned. Reasonable accommodations may be made to enable individuals with disabilities to perform the essential functions.
Provide part-time security and closing protocols as needed Monday through Friday after 6 p.m. Any additional security and closing duties on Saturday, Sunday, and holidays will be determined as needed. Daily working hours will be determined by the Child Care Director and Youth Program Director.
Secure all potential entry/ exits as necessary after working hours. (These hours are typically 9 a.m. to 6:30 p.m.) Set all alarms.
Ensure that all exits/entrances are locked prior to vacating the building.
Call the Maryvale Police Precinct as necessary. Inform Child Care Director that such action has been taken immediately and complete the required "Incident Report".
Perform Youth Programs administrative tasks as assigned.
Occasional assisting children with homework and assignments.
Ensure that all program and facility rules, policies, and guidelines are adhered to.
Foster a fun and safe environment conducive to learning.
Set rules and guidelines for children to follow.
Perform all other duties as assigned
Secondary Responsibilities:
Engage in physical activity with the youth.
Ability to work cooperatively and collaboratively with staff, public officials, private sector officials, and community leaders.
Knowledge of developmental needs of school age children.
WCHC's Expectations of all Employees:
Adheres to all WCHC Policies and Procedures
Conducts self in a manner that represents WCHC's Values at all times
Maintains a positive and respectful attitude with all work-related internal and external contacts
Communicates regularly with supervisor about Departmental and WCHC concerns
Consistently reports to work on time, prepared to perform the duties of the position
Meets productivity standards and performs duties as workload necessitates
Actively participates in all required trainings
Empowered to provide outstanding service to all customers
Qualifications: To perform this job successfully, an individual must be able to perform each essential duty satisfactorily. The requirements listed below are representative of the knowledge, skill, and/or ability required. Reasonable accommodations may be made to enable individuals with disabilities to perform the essential functions.
Education/Experience – High school diploma or general education degree (GED); or one to three months related experience and/or training; or equivalent combination of education and experience.
Language Ability – Read a limited number of two- and three-syllable words and recognize similarities and differences between words and between series of numbers. Write and speak simple sentences.
Mathematical Ability – Add, subtract, multiply and divide in all units of measure, using whole numbers, common fractions and decimals. Compute rate, ratio and percent, and draw and interpret bar graphs.
Reasoning Ability – Apply common sense understanding to carry out detailed but uninvolved written or oral instructions. Deal with problems involving a few concrete variables in standardized situations.
Computer Skills – Microsoft Office (Word, Excel, PowerPoint, Access, Publisher, Outlook, Internet Explorer)
Certificates and Licenses – CPR, First Aid, Fingerprint clearance card & pass DES background check
Click here for more information and to apply.