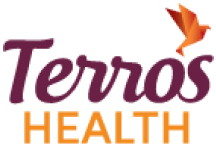 Terros Health is a health care company focused on the whole person, providing primary care and specializing in mental health and substance use treatment for over 50 years. We help people live their lives in recovery and we save lives every day. Our vision is to provide extraordinary care by empowered people, achieving exceptional outcomes. We are guided by our core values of integrity, compassion and empowerment, with diversity woven throughout. Together, we are Inspiring Change for Life!
If you are interested in working for one of the State's Leading Healthcare Organizations that promotes Integrity, Compassion, and Empowerment, we encourage you to apply!  If you are energized by helping people during their most challenging times, this vital opportunity will be rewarding.
Terros Health is pleased to share an exciting and rewarding opportunity for a Clinician (Licensed or Unlicensed) working at our Olive Avenue Health Center location.
***New Hire Sign On Bonus: $2,000 if not licensed; $3,000-$5,000 if licensed ***
(cannot accept a temporary license)
**NEW COMPETITIVE COMPENSATION**   
***Relocation Assistance Offered For Out Of State New Hires – $5000 within 30 days of hire***
Full-Time, Employment
Schedule Options:
Monday-Friday: 8:30am-5pm*
Monday-Thursday: 8am-4:30pm and Friday: 8:30am-5pm*
* Two Days Per Week (M-Th): 11:30am-8pm*
or
Tuesday-Saturday: 8:30am-5pm
Tuesday-Friday: 8am-4:30pm and Saturday: 8:30am-5pm
Behavioral Health Experience Preferred, New Grads Considered
Offering Excellent Salary
Full Benefits, Including 401K and Generous PTO/PST (4+ weeks)
AZ Licensure Reimbursed When Renewed as a TH Employee (According to Policy)
Minimum Qualification: Master's Degree (ie., MA, MC, MSW)
Clinician Duties Include:
Provide outpatient counseling services which may include adults, children, adolescents, families, couples and groups using the Triple Aim framework of "Better health for the population, better care for the individual and lower cost per capita."
Develop therapeutic relationships with clients in-home or onsite as required by program/contract guidelines
Participate in treatment planning with each individual and/or family to improve overall health
Utilize appropriate evidence-based practices to meet the needs of the individual or family
Determine and implement appropriate therapeutic interventions
Seek consultation/ supervision as appropriate
Display valued and respectful treatment of clients
Maintain session structure, including starting and ending sessions/ visits in a timely manner
Successfully meets performance measures related to engagement, successful closers, and referral to primary care as needed
Collaborates with all members of the treatment team keeping clients at the center of their care.
Terros Health offers an excellent benefit package including, but not limited to:
Medical, dental, and vision insurance
Group life and disability insurance
401(k)
Generous PTO/paid sick leave (4+ weeks in year 1)
Wellness and employee assistance plan
Potential Loan Repayment (NHSC)
Clinical supervision for licensure is a possibility
Qualifications
Masters degree, i.e., MA, MC, MSW, in a behavioral health field, Arizona license or eligible for Arizona license.
Preferred- One year of experience practicing in one of the licenses listed below.  Will consider New Grads (without a license)!
Will Accept Any Of The Following Specialties:
Highly preferred: LCSW, LPC, LISAC
Licensed Associate Marriage and Family Therapist (LAMFT)
Licensed Associate Counselor (LAC)
Licensed Associate Substance Abuse Counselor (LASAC)
Licensed Master Social Worker (LMSW)
Licensed marriage and Family Therapist (LMFT)
Licensed Clinical Social Worker (LCSW) by the Arizona Board of Behavioral Health Examiners
Licensed Professional Counselor (LPC) by the Arizona State Board of Behavioral Health Examiners
Licensed Independent Substance Abuse Counselor (LISAC) by the Arizona State Board of Behavioral Health Examiners
Bilingual (Spanish – English) is a Plus
Proficient in Microsoft Word, Excel, PowerPoint, Outlook.
Excellent oral and written communication skills.
Must have or be able to attain CPR/First Aid certification within 60 days of assuming role.
Must have valid Arizona driver's license, be 21 years of age with minimum 4 years driving experience and meet requirements of Terros Health's driving policy
Must have a valid Arizona Fingerprint Clearance card or apply for an Arizona fingerprint clearance card (Level 1) within 7 working days of assuming role.
Must be able to complete the DCS Central Registry Clearance process.
Must pass a TB Test.
Physical demands of this position are representative of those that must be met by an employee to successfully perform the essential functions of this job. Reasonable accommodations may be made to enable individuals with disabilities to perform the essential functions.
Click here to apply.
COVID Precautions:
Terros Health remains open for all our patients' health and wellness needs.  We have put in place many protocols to protect our employees and patients and to create a safe work environment.  Visit our website to learn more:  https://www.terroshealth.org/covid-19/
At Terros Health we care about the safety of our employees and patients. We now require all new employees have the COVID 19 vaccine prior to establishing employment. This represents our commitment to stopping the spread of this disease and protecting our community. Thank you for helping to protect our employees and patients.