Population Health
The Arizona Alliance for Community Health Centers (the Alliance) collaborates with Community Health Centers (CHCs) to advance clinical quality and performance by advising on care considerations and approaches to best meet patients' real-life situations. We recognize social determinants of health (the conditions in the environments where people are born, live, learn, work, play, worship, and age) have a profound impact on health outcomes. We work with our CHCs to address health disparities and ensure everyone has the opportunity to achieve optimal health. Our areas of focus include quality improvement, integrated services (including oral & behavioral health and pharmacy), substance use disorder, domestic & sexual violence, and special populations.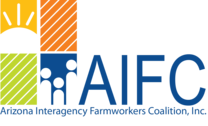 The Alliance participates in and is a board member for the Arizona Interagency Farmworkers Coalition (AIFC). AIFC is a collaboration between organizations in Arizona that serves as a resource for service providers to migrant and seasonal agricultural workers. AIFC organizes an annual training and networking conference for agricultural worker serving partners, as well as provides scholarships to high school students of farmworker families to pursue higher education goals.
The Alliance leads the Arizona Rural Women's Health Network (AzRWHN), which strives to improve the health of all women living in rural Arizona. AzRWHN is a collaborative effort between various healthcare providers, health education centers, nonprofit community organizations, government entities, and universities. The AzRWHN's mission is to build members' capacity to cultivate and promote innovative policies, practices, and services that improve the health of women in rural Arizona.