Alliance Sponsors
We are grateful for the generous support of our sponsors who join with us to make quality, affordable healthcare available to all. Through their support, we are impacting the lives of more Arizonans by expanding delivery of integrated health services, especially in medically underserved communities and to underserved populations.
2022 Diamond Sponsor ($20,000+)

Arizona Complete Health builds upon a tradition of excellence started by Health Net of Arizona and Cenpatico Integrated Care. Health Net of Arizona was founded in Tucson in 1981 as Intergroup of Arizona, and has a proud history of serving Arizonans statewide through Medicare Advantage, employer-based coverage, Marketplace and AHCCCS. Cenpatico Integrated Care began serving Arizonans in 2005, with a special focus on improving access to community-based behavioral health services and emphasizing person-centered, whole health care for individuals. Visit azcompletehealth.com for more information. 
2022 Sapphire Sponsors ($8,000)
Emerald Sponsors ($4,000)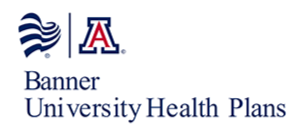 Banner – University Health Plans
As a Banner Health division, Banner – University Health Plans (B – UHP) is the only locally owned plan focused exclusively on Arizona and is a recognized Medicaid managed care leader. Committed to serving vulnerable populations, we are the only Arizona plan that is a member of the Association for Community Affiliated Plans, a national trade association for not-for-profit safety net health plans. Visit banneruhp.com for more information.
.

Cardinal Health
Cardinal Health, Inc. is a global, integrated healthcare services and products company providing customized solutions for pharmacies, hospitals, health systems, laboratories, and physician offices worldwide. Visit cardinalhealth.com for more information. 

Henry Schein
Henry Schein Medical is a medical distributor dedicated to providing customers with a superior experience through expert advice, strategic resources, and integrated solutions that enable the best quality patient care and enhance efficiency and productivity. We offer  a comprehensive medical product portfolio that includes over 190,000 national brand, generic, and Henry Schein brand products to address your medical/surgical, equipment, laboratory (physician office and clinical), and pharmaceutical, needs. Visit henryschein.com for more information.