Alliance Programs
The Arizona Alliance for Community Health Centers (the Alliance) offers a robust collection of programs designed to support Community Health Centers (CHCs) in optimizing operations, leveraging technology, and setting a high bar for quality and outcomes.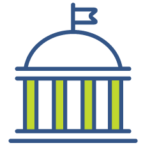 Government & Media Relations serves as a voice for CHCs, impacting policy and regulatory decisions that support the delivery of integrated health services across Arizona – especially in medically underserved communities and to medically underserved populations. We serve as a conduit of information on the policy and regulatory environment, advising CHCs on changes that affect them and educating elected and government officials on the needs of our CHCs and the patients they serve. We also collaborate on grassroots efforts to build awareness and demonstrate the value of the CHC model.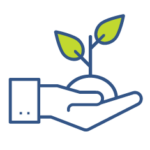 The Alliance works to secure the future of Arizona's CHCs through strategic planning and growth. Employing a justice, equity, diversity, and inclusion lens, we strengthen CHCs through trainings, grant opportunities, sponsorships, and group purchasing. These efforts advance the critical work of CHCs and reinforce the value and sustainability of the Health Center Program.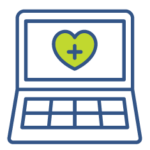 The Alliance supports CHCs in caring for patients by spearheading the adoption of data and health information technology. Through data and analytics, we generate actionable insights that equip CHCs to build strong multidisciplinary teams and continually deliver quality, culturally competent, equitable, and integrated care. We support staff in sourcing technology solutions and we're on hand to assist staff with day-to-day workflows and the implementation of HIT.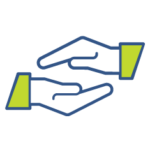 Outreach & Enrollment centers on connection — from access to health coverage for patients to supporting CHC staff in building stakeholder relationships beyond clinical walls. We share best practices and amplify CHC visibility through community engagement and coalition-based work. We work to extend CHC reach, educate enrollment teams, and support financial sustainability.
The Alliance collaborates with CHCs to advance clinical quality and performance by advising on care considerations and approaches to best meet patients' real-life situations. We recognize social determinants of health (the conditions in the environments where people are born, live, learn, work, play, worship, and age) have a profound impact on health outcomes. We work with our CHCs to address health disparities and ensure everyone has the opportunity to achieve optimal health. Our areas of focus include quality improvement, integrated services (including oral and behavioral health and pharmacy), substance use disorder, domestic & sexual violence, and special populations.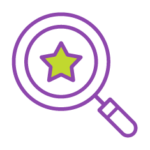 Training and technical assistance, including peer networking, is an Alliance priority. Our job is to ensure CHCs and other safety-net providers have the information and support they need to focus on patient needs, delivering the whole-person, quality and affordable care that is their hallmark.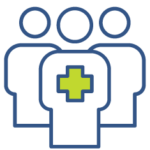 The Alliance offers several resources and programs to assist our health centers with the recruitment and retention of providers. We also organize activities that help establish Arizona's future healthcare workforce, including promoting health careers among young people and exposing students to health center career opportunities.