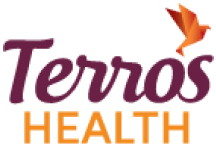 Terros Health is a health care company focused on the whole person, providing primary care and specializing in mental health and substance use treatment for over 50 years. We help people live their lives in recovery and we save lives every day. Our vision is to provide extraordinary care by empowered people, achieving exceptional outcomes. We are guided by our core values of integrity, compassion and empowerment, with diversity woven throughout. Together, we are Inspiring Change for Life!
If you are interested in working for one of the State's Leading Healthcare Organizations that promotes Integrity, Compassion, and Empowerment, we encourage you to apply!  If you are energized by helping people during their most challenging times, this vital opportunity will be rewarding.
REGISTERED NURSE POSITION – MEDICATION ASSISTED TREATMENT PROGRAM – WEST PHOENIX, AZ
New Expansion Position with our Medication Assisted Treatment Program
Primary Location: 59th Ave/ Olive Ave

May act as back up for the health center at 27th Ave/ Indian School on rare occasions

Assist with MAT Inductions
Coordinate Referrals into the MAT Program
Communicate and Partner with Hospital EDs
Perform Assessments
Assist the Psychiatric PA and PMHNP with MATP Responsibilities
Full-Time, Salaried Position
Mental Health Nursing Experience is Preferred
Assist in the Health Center with nursing duties as needed
Terros offers an excellent compensation package and comprehensive benefits package.
$$$ STARTING BONUS PLUS 6 MONTH BONUS $$$ TOTAL: $3000* (*New Hires Only)
Benefits include, but not limited to:
Health Insurance, Dental and Vision
Life Insurance
PTO: 4 Weeks + Holidays (PTO Accrued from 1st Day of Employment)
401K
*Bilingual in Spanish is a plus. (Additional Language Differential Pay)
Qualifications
RN Diploma Required
Minimum Experience Preferred: 2-3 years
JOB SPECIFIC REQUIREMENTS: RN with the Arizona State Board of Nursing. One (1) year prior experience in psychiatric setting and/or working with members receiving behavioral health services; experiencing working within psychiatric crisis and/or with members with serious mental illness preferred.
KNOWLEDGE, SKILLS, AND ABILITIES: Interpersonal skills which allow for professional and positive relationships with co-workers, members, families, and other community members. Good communication skills, evidenced by a non-judgmental approach, effective listening and positive interactions. Strong understanding of substance use, addiction and recovery principles. Knowledge of chronic conditions experienced by those with serious mental illness preferred.
COMPUTER SKILLS: Microsoft Word, Excel, PowerPoint, Outlook, electronic medical record, NextGen preferred
LICENSES, CERTIFICATIONS: Valid Arizona Driver's License, RN. Level 1 Fingerprint Clearance Card will be required with 7 days of starting employment. (HR will assist with this process.)
Physical demand of this position are representative of those that must be met by an employee to successfully perform the essential functions of this job. Reasonable accommodations may be made to enable individuals with disabilities to perform the essential functions.
Click here to apply.
COVID Precautions:
Terros Health remains open for all our patients' health and wellness needs.  We have put in place many protocols to protect our employees and patients and to create a safe work environment.  Visit our website to learn more:  https://www.terroshealth.org/covid-19/
At Terros Health we care about the safety of our employees and patients. We now require all new employees have the COVID 19 vaccine prior to establishing employment. This represents our commitment to stopping the spread of this disease and protecting our community. Thank you for helping to protect our employees and patients.