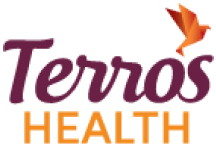 Terros Health is a health care company focused on the whole person, providing primary care and specializing in mental health and substance use treatment for over 50 years. We help people live their lives in recovery and we save lives every day. Our vision is to provide extraordinary care by empowered people, achieving exceptional outcomes. We are guided by our core values of integrity, compassion and empowerment, with diversity woven throughout. Together, we are Inspiring Change for Life!
If you are interested in working for one of the State's Leading Healthcare Organizations that promotes Integrity, Compassion, and Empowerment, we encourage you to apply!  If you are energized by helping people during their most challenging times, this vital opportunity will be rewarding.
We are pleased to share an exciting opportunity at Terros Health for a Medical Assistant. You will need to be professional, friendly, a self-starter, organized, and compassionate.
Medical Assistant Needed To Work at our 27th Avenue Health Center in Phoenix, AZ. 
Full-Time: 40 hours/week
Located Near Indian School Rd/ 27th Ave
Excellent Compensation (New Salary Structure – Higher Wages! $17-$22/hour DOE)
Bilingual in Spanish is a Plus (Additional Language Differential Pay Available + $1/hour)
Full Benefits Package, including 401K
Generous PTO/Sick Time (4+ weeks)
Integrated Care Location – Primary Care Services On Site
Primary Care (Family Medicine & Pediatrics) Experience is a Plus
NextGen Experience is a Plus
$$$ STARTING BONUS PLUS 6 MONTH BONUS $$$ TOTAL: $3000 
(New Hire Only)
Provides ongoing services as a medical assistant to patients in need of medical services for the purpose of establishing and reaching appropriate treatment goals.
Prepares patients for examinations, takes medical histories, assists the physician during the examination, explains medical procedures to patients.
Coordinates the appropriate client information with the behavioral health and other specialty care offices.
Follows up on the pharmacy, clients, staff and all other parties phone calls and coordinates a response back based on the consult with the medical staff.
Maintains appropriate knowledge, skill, and coordination of services for this position.
Answers phones, schedules appointments, greets patients, and may create correspondence. May assume any, or all of the general clerical duties within the office.
Follows up accordingly/promptly on client requests via phone/letter at the direction of medical practitioners. May coordinate with the involved parties on behalf of the client.
Updates patient files, schedules medical tests, and arranges for hospital admissions.
Follows up on missed medical appointments to appropriately re-engage the patients.
Seeks appropriate clinical supervision to ensure the provision of effective supportive services.
Establishes appropriate patient documentations, applications, forms that conform to agency guidelines, audit tools best professional practice, and State licensing regulations.
Completes client documentations within the established guidelines including but not limited to completion of progress notes on the date of service; completes medical intake paperwork and submits on date of service.
Click here to apply. 
Qualifications
Medical Assistant Diploma and/or Certificate Required.
EMR experience: NextGen preferred
Excellent communication skills
Excellent interpersonal skills both in person and by phone, with high professionalism
Must have a valid Arizona Fingerprint Clearance card or apply for an Arizona fingerprint clearance card (Level 1) within 7 working days of assuming role.
Must pass a Drug Screen and TB Test
This role is a non-driving position. This position is performed at one location and does not require travel to various Terros Health centers. May be 18 years of age and with less than two years' driving experience or no driving experience.
COVID Precautions:
Terros Health remains open for all our patients' health and wellness needs.  We have put in place many protocols to protect our employees and patients and to create a safe work environment.  Visit our website to learn more:  https://www.terroshealth.org/covid-19/
At Terros Health we care about the safety of our employees and patients. We now require all new employees have the COVID 19 vaccine prior to establishing employment. This represents our commitment to stopping the spread of this disease and protecting our community. Thank you for helping to protect our employees and patients.