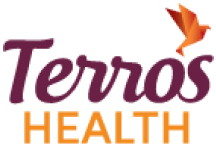 Terros Health is a health care company focused on the whole person, providing primary care and specializing in mental health and substance use treatment for over 50 years. We help people live their lives in recovery and we save lives every day. Our vision is to provide extraordinary care by empowered people, achieving exceptional outcomes. We are guided by our core values of integrity, compassion and empowerment, with diversity woven throughout. Together, we are Inspiring Change for Life!
If you are interested in working for one of the State's Leading Healthcare Organizations that promotes Integrity, Compassion, and Empowerment, we encourage you to apply!  If you are energized by helping people during their most challenging times, this vital opportunity will be rewarding.
Terros Health is hiring an Arizona Licensed Nurse for a Lead Nurse position at 27th Avenue Health Center in Phoenix, AZ.
Full-Time: 40 hours/week: M-F
Location: 27th Ave/ Indian School Rd
Primary Care Experience (Pediatrics and Family Medicine) and Behavioral Health Experience is a PLUS!
Offering an EXCELLENT SALARY ($86K-$97K+ DOE)
Additional Language Differential Pay Available (Bilingual in Spanish) $2/hour
Full Benefits Package including 401K
GENEROUS PTO/Sick policy (4+ weeks in Year 1)
$$$ STARTING BONUS PLUS 6 MONTH BONUS $$$ TOTAL: $5000
Responsibilities
The Lead Nurse assists and supervises the clinic Medical Assistants providing direct patient care as needed
Establishes therapeutic relationships with a variety of clients for the purpose of establishing and reaching appropriate treatment
Serves as a member of the site management team working collaboratively with the providers and site management team, along with the Medical Director to ensure effective coordination and communication with the site nursing staff.
Documents all member events in accordance with policies, procedures, and clinical protocols in a timely manner
Coaches members and families on behavioral and physical health conditions, self-management techniques.
Promotes treatment adherence and personal wellness within a recovery framework.
Coordinates member care within the clinical team and with external parties including the member's primary care physician at a minimum of monthly and ensures current medical mediations are documented in the Medication module.
Supports the integrated care model with onsite primary care services
Demonstrates critical thinking and takes initiative and demonstrates the ability to work independently within the scope of practice.
Performs health evaluations (HRA), takes vitals, draws blood for lab tests ordered, assists with medication monitoring, administration of intramuscular medications and coordinates care with other providers in support of the integrated health model.
Provides clinical and administrative supervision to all site nursing and MA staff including contracted staff.
Click here to apply
Qualifications
INDUSTRY: Nursing
EDUCATION: AA, BS or MA in nursing
JOB SPECIFIC REQUIREMENTS: Registered nurse with the Arizona State Board of Nursing. One (1) year prior experience in psychiatric setting and/or working with members receiving behavioral health services; experiencing working within psychiatric crisis and/or with members with serious mental illness preferred.
KNOWLEDGE, SKILLS, AND ABILITIES: Interpersonal skills which allow for professional and positive relationships with co-workers, members, families, and other community members. Good communication skills, evidenced by a non-judgmental approach, effective listening and positive interactions. Strong understanding of substance use, addiction and recovery principles. Knowledge of chronic conditions experienced by those with serious mental illness preferred.
COMPUTER SKILLS: Microsoft Word, Excel, PowerPoint, Outlook, electronic medical record, NextGen preferred
LICENSES, CERTIFICATIONS: Valid Arizona Driver's License, Registered Nurse
Must have a valid Arizona Fingerprint Clearance card or ability to apply for an Arizona Fingerprint Clearance card (Level 1) within 7 working days of assuming role
COVID Precautions:
Terros Health remains open for all our patients' health and wellness needs.  We have put in place many protocols to protect our employees and patients and to create a safe work environment.  Visit our website to learn more:  https://www.terroshealth.org/covid-19/
At Terros Health we care about the safety of our employees and patients. We now require all new employees have the COVID 19 vaccine prior to establishing employment. This represents our commitment to stopping the spread of this disease and protecting our community. Thank you for helping to protect our employees and patients.