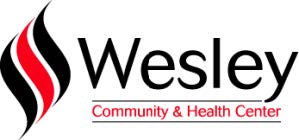 Position Summary: Under the direction of the Chief Operating Office the Mobile Health Services Coordinator will utilize their skills in event planning and management to ensure Community-Based Health Fairs and Clinics are effectively staffed and resourced to adequately engage and serve the target populations. Work as a medical assistant supporting community based health fairs and clinics.
Essential Duties and Responsibilities: To perform this job successfully, an individual must be able to perform the following satisfactorily; other duties may be assigned. Reasonable accommodations may be made to enable individuals with disabilities to perform the essential functions.
Regularly supports compliance and accreditation efforts as assigned including, but not limited to OSHA, Joint Commission and HIPAA and Behavioral Healthcare Network.
Respects and acknowledges the organization's commitment to cultural diversity, which is expressed through behavior, language, and actions.
The Mobile Health Services Coordinator is responsible for managing the operations of the Wesley Community-Based Health Services and Events. They will be responsible for:
Organizing and planning community and school-based outreach and education events
Organizing and planning community and school-based health fairs and events
Coordinate mobile unit schedule for days and sites
Assist in coordinating staff schedule for community-based events
Assist with maintaining supplies and equipment for mobile unit
Develop and implement effective record-keeping procedures.
Performing technical tasks such as creating business requirements documents, user training manuals and guides, and requirements traceability matrices.
Medical Assistant – Act as a Medical Assistant during Mobile Health Events.
Demonstrates competency in rooming patients, performing vital signs and measurements (completes growth chart as appropriate), obtains medical history and records information in EMR.
Competent to perform vision and hearing checks and record them in the patient chart.
Consistently demonstrates good use of time and resources.
Consistently interacts with clients and staff in a manner that reflects favorably on the organization and promotes teamwork.
Click here for more information and to apply.