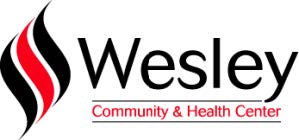 Position Summary: Responsible for conducting case management assessments on patients, developing individual service plans, and assisting for proper program placement. Coordinating the delivery of support services for patients such as medical, legal, and ancillary to remove potential obstacles and enhance the potential for patient success. Monitors patient's progress towards achieving service plan goals, conducts regular plan reviews, and adjusts as necessary. Develops and maintains relationships with outside agencies to which patients can be referred. Works well in a supporting role for clinical staff coordinating support services.
Essential Duties and Responsibilities: To perform this job successfully, an individual must be able to perform the following satisfactorily; other duties may be assigned. Reasonable accommodations may be made to enable individuals with disabilities to perform the essential functions.
Provides a referral for applicants needing alternative resources to other, more appropriate community agencies and institutions.
Attends inter-clinical meetings and conference as needed and required.
Maintains records of medical appointments, court appearances, or other appointments as are required by center procedure and policy.
Uses Wesley database data in ECW (E-Clinical Works), consultations with LPC and other staff, and other methods to identify client needs and appropriate interventions; ensures quality of client data in ECW database.
Sets case management appointments with clients who are enrolled with Wesley Community Health Center and/or Golden Gate Community Health Center.
Prepares and distributes daily appointment record listing the client's appointments (medical, legal, counseling, etc.).
Develops an individualized case plan with each patient on caseload.
Conducts periodic meetings with patients to assess the patient's progress in achieving case plan goals.
Develops and administers case management trainings to staff when appropriate and when needed.
Attends community events to identify needs and offer services as assigned by Director.
Click here for more information and to apply.